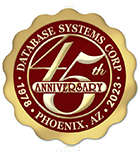 Automatic Home Alone Child Calling Service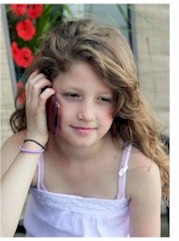 Home Alone Children or Latchkey Kids refer to younger children that arrive home from school to an empty home because their parents are still working. To help parents ensure the safety of their children, Database Systems Corp. (DSC) has developed the CARE phone service that checks in on these children by automatically calling them and requesting a positive acknowledgement of the call. If the call is not answered or acknowledged, CARE sends a notification to the parents or guardians.

DSC is a technology company that has been in business since 1978. DSC has developed several call processing solutions that are ideally suited for community notification and alert services.

One of the most important solutions developed by DSC is its CARE (Call Reassurance) telephone service. The CARE telephone reassurance system calls elderly residents or children that are alone at home. These calls are made to ensure the well-being of these individuals. CARE systems have been installed and operational at many law enforcement and community service organizations throughout the country. These systems primarily check-in on the welfare of shut-in seniors, but also to check-in on latchkey children.

DSC develops and markets these community notification phone systems, but also provides individual calling services for parents who wish to enroll their child into our automated calling program.
How Does This Calling Service Work?
The Home Alone Child calling program (CARE) calls your home on the days and at the times you specify. When your child picks up the phone, CARE plays a recorded phone message (sample). Your child is instructed to "Press 1" to acknowledge the call and to indicate that there is no problem. If your child is in need of assistance, CARE prompts them to call 911 in an emergency or to "Press 3" for a non-emergency. In the latter case, CARE notifies you that your child needs some form of help.

If after several attempts the child does not answer the phone or acknowledge the call, CARE will automatically call your designated contact number(s). An alert message will be played (sample) and an email alert will be sent as well. Several contacts can be designated and CARE will call each one until the alert has been acknowledged.

Throughout this process CARE provides a complete activity log for you to monitor. Included in this log will be the status of each call to your child and to your designated contacts. CARE also provides information about any scheduling and contact changes made online.
How Do I Enroll My Child?
DSC provides an easy and secure sign-up procedure (For a quick overview, please visit the registration information web page). Everything can be done using our Latchkey Kids website.
Online Enrollment - Sign-up online using our secure website.
Child's Profile - Specify your child's profile (window of time to make calls to your child).
Name Contacts - Identify who we need to contact if we can't reach your child.
Secure Payment - Choose one of several enrollment and payment options and pay online using Visa or MasterCard.
DSC provides online and phone management of your account. This lets you view a history of the calls. You can also manage the dates and times for these calls including vacation days.

Plus our service is performed automatically - there are no operators involved so we can ensure your child's privacy.
CARE Information
Contact DSC to learn more about our CARE home alone children calling service and phone systems.



Call Reassurance
FAQ
How To Register
Enroll Online

Technology
Latchkey Technology
Latchkey Kids Phone
Voice Broadcasting
IVR